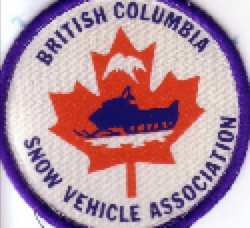 The BC Snowmobile Federation was formed in 1965 by a small group of snowmobile racers.  The original purposes as set out in our constitution was to develop an organization that was dedicated to safety, the growth of the sport, protection of the environment and securing access to public lands for all. The BCSF has been campaigning for the preservation of riding areas since its inception.
The BCSF no longer has racing roots but the founding principles have carried the Federation forward more than 50 years.  The BCSF now collectively represents 60 snowmobile clubs and 44,000 riders in the Province of BC. On the ground, our member clubs are non-profit societies maintained by caring volunteers who promote safety, stewardship, and responsible backcountry snowmobile recreation.  
The Core Values of the BCSF are based on community, integrity, engagement and leadership.  The BCSF commits to:
Be accountable to one another and those we serve

Do the right thing even when it not the easy thing

Appreciate the value of our members

Be proud of our story

Invest in the future of our sport.
We are proud to raise money for the BC Lions Society through the BCSF Snowarama Program.  Since the late 70's many snowmobile clubs across BC have hosted Snowarama events to help raise money for the Easter Seals Camps and Houses.  To date we have raised over $3,800,000.00 for the Lions Society for Children with Disabilities.

Please take the time to look around our website and read more about some of the resources developed by the BCSF including our Signage Standards Manual, Environmental Stewardship Manual,  Economic Impact Study or our current work on Wildlife, Safety, and with our Clubs.