Event Details
Club Congress is our Annual Season Kick-Off!
Where snowmobiliers' from across the province gather to learn and share with other BCSF Clubs about everything from Trail Agreements, Insurance, fundraising, club bookkeeping, lobbying gov't, and round-table discussions on the hot topics that affect our clubs.
Check back here for the full Agenda, menu, directions, etc.
Tentative Topics will include:
---
Roles and Responsibilities of Working Boards
Facilitator: The Vantage Point. www.vantagepoint.ca
The BCSF has arranged a custom workshop focussed at snowmobile clubs and our challenges. They are going to provide focussed information on volunteer Boards and how they should operate. It will be largely focussed on working Boards that do not have staff to complete the work.
The Vantage Point is a nationally recognized facilitator of dynamic workshops and its mission it is to transform not-for-profit organizations by convening, connecting, and equipping leaders to lift organizational capacity. Every client leaves their programs with resources to excel in their role and grow the impact of their club.
---
Ministry of Forests, Lands, Natural Resources and Rural Development - Caribou Herd Plans
Tentative Speaker: Darcy Peel - Director of Caribou Recovery Program
Darcy will be presenting on current caribou recovery plans, proposed herd planning processes with timelines, and ways for snowmobile clubs to engage. It will be a short presentation followed by question and answer period.
---
Roundtable discussion topics always come from the floor but some topics that maybe discussed:
BCSF Economic Impact Study
Club contract grooming vs owning equipment
Funding needs and opportunities
BCSF Goals for the coming season
Financial Reporting Tool
Wildlife & Caribou
The Easter Seals Camp is located in Lake Country (Winfield) BC. The rooms and camping spots are provided free of charge to people attending the Club Congress! This is made possible thanks to the Easter Seals who provide us the use of the entire camp for the weekend for free. We hope this will also encourage you to bring multiple people from your club to Congress because you don't have to pay for hotel rooms!
The accommodations at the camp are not deluxe but each room has two single beds in it. You will not have to share your room with anyone unless you choose to. Bathrooms are shared amongst the block of rooms and include hot showers. You will have to bring your own bedding and towels for the weekend.
Camping is dry camping with no power or water hookups.
To book a room at camp please click here
---
If staying in camp is not your style there is a Super 8 in Lake Country just down the hill from camp.
Super 8 by Wyndham Lake Country/Winfield Area
9564 Highway 97 North
Lake Country, British Columbia
V4V 1T7
1-250-766-5244
BREAKFAST
Eggs Benedict
Bacon/Sausage/Scrambled Eggs
House made Hash browns
Fruit Display
LUNCH
Pulled Pork Kaisers
Lasagna
Roast Potato
Caesar Salad
DINNER
BBQ Ribs
Roast Chicken
Garlic Confit Rosemary Baby Roast Potato
Assorted Seasonal Vegetables
Watermelon Feta Mint Salad
Assorted Greens/Dressing
Assorted Cakes and Squares
8:00 am Breakfast and registration
9:00 am Welcome and Introductions
9:30 am Vantage Point - Workshop "Working Boards"
10:15 am Coffee Break
10:30 Vantage Point - Workshop "Volunteer Recruitment and Engagement"
11:30 am Government Presentation Caribou Recovery Program
12:00 Lunch
1:00 Recreation Sites & Trails BC Presentation
1:30 Round Table Discussions ( Clubs only)
2:30 Coffee Break
2:45 Round Table Discussions ( Clubs only)
5:00pm Happy Hour

6:00 pm Dinner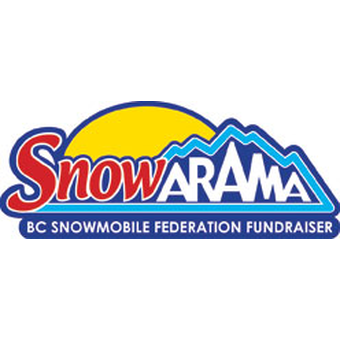 1790 Davidson Rd, Lake Country, BC V4V 1J9, Canada