Event Details
Club Congress is our Annual Season Kick-Off!
Where snowmobiliers' from across the province gather to learn and share with other BCSF Clubs about everything from Trail Agreements, Insurance, fundraising, club bookkeeping, lobbying gov't, and round-table discussions on the hot topics that effect our clubs.
Be sure to select your accommodation-type (if needed). There are camp-style rooms available with single beds - MUST bring own bedding. OR, you can bring a tent or camper as well.
Your ticket includes meals for the day - breakfast, lunch, happy-hour & dinner!
Please notify BCSF Admin Assistant Crystal of any allergies, or special food requirements. cdurnin@bcsf.org

Tentative Topics will include:
---
Volunteer Recognition and Recruitment
Facilitator: Stephanie Moore, BBA, Project Coordinator, KCR Community Resources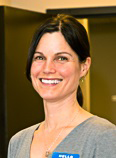 Stephanie Moore has worked in the Non-profit sector since 2001. Her career has included project coordination, business development, fitness, recreation, wellness, cultural services, tourism, fundraising, and non-profit development. This path has provided the experience of working alongside volunteers, supervising volunteers and reporting to volunteer boards and committees. Stephanie also enjoys giving back to the community and has volunteered her time to various local boards, committees, and fundraising events. Stephanie believes that matching the right volunteer to the right opportunity creates a positive and energized environment that is mutually beneficial.
---
BC Conservation Service Office
Jim Melenka, Conservation Officer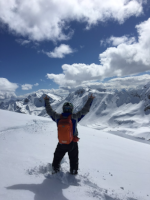 Jim is originally from the East Kootenays, he has been involved in snowmobiling in one way or another for the past 30 years including mechanized skiing, work, search and rescue and personal use. He has been in Conservation Law Enforcement for 16 years and has worked in many parts of BC and the Yukon. He is a Canadian Safety Council snowmobile instructor as well as a National Snowmobile Instructor for the United States Department of Homeland Security where he assists with delivering instruction to their Northern Border Patrol Agents. Currently posted in Kamloops where he patrols the Blue River and Valemount areas and coordinate instruction for new and existing staff as our role in Off Road Vehicle (ORV) and Caribou Closure compliance patrols evolves.
---
Avenza App and Creating Trail Maps
Everett Bostock, Surveyor
I have been a surveyor for 40 years and have worked on projects such as the design and construction of the Coquihalla Highway, numerous civil construction and mining projects, as well as, in the Oil & Gas Industry. My involvement with the Kamloops Snowmobile Association (KSA) started in 2009 and in 2017 I became Director of Parks and Mapping for the KSA. Using old Global Position System (GPS) Data and new mapping software such as CalTopo, I was able to update the KSA's trail maps and produced geo-referenced PDF files for use in the Avenza Maps App.
---
Roundtable discussions
BCSF Strategic Plan
New Financial Reporting Tool
Wildlife & Caribou
From the floor
8:00 am Breakfast and registration
9:00 am Avenza Mapping App - Everett Bostock
10:15 am Fran Christie - American Income Life
10:30 am Coffee Break
10:45 am Conservation Officer - Jim Melenka
11:15 am Financial Reporting Templates (Donegal Wilson)
12:00 Lunch
1:00-1:45 pm Find and Keep your best Volunteers - Stephanie Moore - Kelowna Community Services
1:45pm Easter Seals - Shannon and Snowarama
2:15 pm Round Table Discussions
2:30 Coffee Break
2:45 Round Table Discussions
5:00pm Happy Hour

6:00 pm Dinner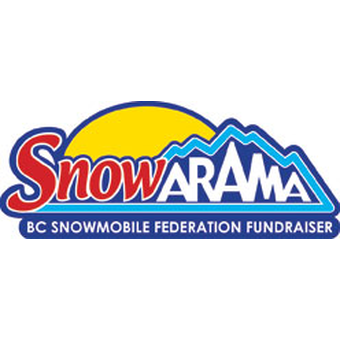 1790 Davidson Rd, Lake Country, BC V4V 1J9, Canada