Online Fundraising this Season due to COVID-19
Due to COVID-19 and associated Provincial Health Orders Snowarama events, pledges and fundraising cannot be done in the usual ways.  But the need has not gone away.  We are asking all snowmobilers to dig deep this season and support through our online donation campaign.  

You can help bring comfort to families when they need it most with a donation of:
♥ $25 to refresh kitchen towels and dishes
♥ $68 to provide a one-night stay
♥ $100 to provide fresh new bed linens
♥ $300 to bring comfort with a new mattress, crib or cot
Snowarama - the BCSF Fundraiser for Easter Seals
Since 1978, snowmobile clubs across the province have hosted Snowarama fundraising events to raise funds in support of the BC Lions Society for Children with Disabilities and Easter Seals services. Some events include family trail rides, poker runs, bingo rally's, drag races, scavenger hunts and snowmobile skills clinics.
Snowarama's fundraising dollars support two essential services that Easter Seals provides: Easter Seals House and Camps in British Columbia. Easter Seals House in Vancouver provides a low cost, caring place to stay for more than 100 parents and children every night. The camps offer once-in-a-lifetime, week-long camping experiences for approximately 800 children across the province.
The BC Snowmobile Federation and its member clubs have endorsed Easter Seals as its charity of choice and Snowarama as their official charitable fundraising event. In BC, snowmobile clubs in more than 35 communities host Snowaramas between January and March every year.
Snowmobilers and their families collect pledges for the Lions Society. Most Snowaramas include, barbecues, games for the children, trophy presentations, and an opportunity for non-snowmobilers to experience the thrill of riding a snowmobile for the first time. Lions Club members support Snowaramas in their communities by assisting the snowmobile clubs.
Snowmobilers in B.C. have raised over $3.8 million for children with disabilities since the inception of Snowarama in B.C. in 1978. Despite the lack of snow in some highly-populated regions of the province, BC snowmobilers raise the highest Snowarama funds per capita in Canada.
You can keep up to date with Snowarama Events around the province by following the Snowarama BC Facebook Page here!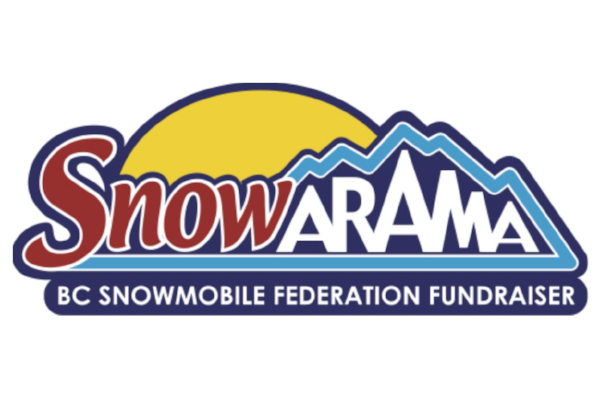 ---
For more information please contact:
Easter Seals BC/Yukon Snowarama Coordinator Shannon Bernays at 1-888-868-2822,
or The BC Snowmobile Federation office at 1-877-537-8716
Easter Seals BC/Yukon
132 – 328 Wale Road
Victoria, BC
V9B 0J8
Tel: 1-250-370-0518
Fax: 1-778-265-3398
Toll Free: 1-888-868-2822
Email: sbernays@eastersealsbcy.ca 
Website: www.eastersealsbcy.ca