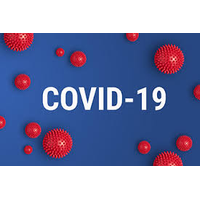 Our snowmobile clubs have had to adapt their operations this season for the safety of their community, staff, volunteers and riders due to COVID-19. We are also asking our riders to help us by following and sharing a few key messages this season.
Travel: This is a great season to #ExploreBCLocal and enjoy your local snowmobile trails. When planning to snowmobile in other areas please check the Provincial Health Office information for advisories and recommendations related to travel.

Group Size: Please follow the Provincial Health Officers recommendations on group size. A general guide is to keep your ride group small and preferably to family or people in your household. It is important to ride with the same people as much as possible this season. In the snowmobile world this is fairly easy as most of us have a tight riding group and our wingman(woman) does not often change. But if you are new to snowmobiling or get invited out with a new group please maintain your physical distance and try to limit the number of riders in the group for the day.

Physical Distancing: Ensure you are able to maintain at least 6' (or a short track sled) of personal distance from people. Some shelters may be closed this season and all will have occupancy restrictions on them. Please try to use the shelters for emergencies only and if you need to use them respect occupancy limits while keeping it to people in your group. It is a great year to learn some new muffpott recipes and find a great lookout to have lunch.

Wash Your Hands: It is hard to wash your hands while snowmobiling but if you have to use a high touch point such as an outhouse or door handle please wear your snowmobile gloves or a hand sanitizer. Remember that alcohol sanitizer does not freeze but the cold temperatures does impact their effectiveness.

If sick, stay home, no exceptions: Seems like a no-brainer right? Please do not come to the trailhead if you are not well. An outbreak at any club has the potential to make other riders sick and impact all club operations in the Province. So if you are not feeling well please stay home and self isolate even if you think it is just a cold.

Pack it in....Pack it out: This should always be the norm for snowmobilers but this year we are asking for extra effort. Snowmobile Club volunteers do not want to be handling other people's garbage including cans, water bottles, or other discarded items. There is no magic garbage truck that comes to the shelters and picks this stuff up. The groomer operator or a volunteer has to haul out all the garbage in or on their machine. So please if you took it in...pack it back out.

Low risk decision making: It is important that all snowmobilers use more conservative decision making this winter. This is not the year to venture into new terrain, drop into unfamiliar drainages, or to push the avalanche conditions. Availability of Search and Rescue (SAR) volunteers and their response times may be impacted by COVID-19. In the event of an incident or accident we all know that fellow riders will also respond which puts other riders and yourself at risk while they work to help you. Conservative decision making with a clear trip plan will ensure that no one has to put themselves at risk to help you.

Patience: Depending on setup at the trailhead some Clubs may have to change the flow or cash handling process. Please have patience with trailhead staff and provide yourself a little extra time to get out on the trail this winter. A membership for your local snowmobile club that includes a seasons pass will be the quickest way to get out on the trails and help trail staff.

User Fees: Please try to have the exact change so that trailhead staff can limit cash handling. If you are riding with a group please send one person up to purchase the passes for the entire group. Some clubs will also be offering online day pass sales so please check your clubs website to see if these are available.
Snowmobile Clubs across BC have been working hard all summer to ensure we are ready for the coming season and able to open our trails for our riders. We are now asking you the rider to help us by managing your own risks. Snowmobiling is the best way to get outside this winter and enjoy what BC has to offer.
---