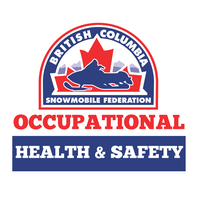 Opportunity is closed and we are reviewing responses received.
The BC Snowmobile Federation is working to create a Occupational Health and Safety Program (OHS) specific to snowmobile clubs and our operations. The program is intended to provide safe work policies and best practices for all employees, contractors, volunteers and members who provide services to the club.

We are looking for a person or company to complete the following work for us:
Jurisdictional scan of OHS Programs specific to snowmobiling across Canada.

Jurisdictional scan of OHS Programs already developed by BC Snowmobile Clubs.

Risk Assessment of BC Snowmobile Clubs workplaces, worksites and field operations

Review of WorkSafeBC regulation as it applies to risks identified and our operations.

Compilation of the Jurisdictional scans and WorkSafeBC Regulation Review into a single OHS Program for BC Snowmobile Clubs that mitigates risks identified during Risk Assessment.

Creation of a complete program manual that includes relevant safe work policies and procedures, a training section, and sample forms and checklists to assist our clubs.

Consult with WorkSafeBC on the final draft to ensure that the BCSF OHS Manual meets current regulation and includes best practices.
Timelines:
Request for Proposals closes: June 30th, 2020
Contractor Chosen: July 15th, 2020
Anticipated completion: September 30, 2020.
Details for how to submit a Proposal and more information about the project can be found in the attached document
---