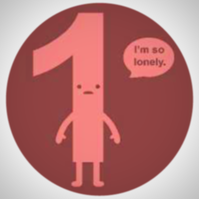 Want to sign up your wife/husband, girlfriend/boyfriend, roommate or child and having troubles?
A Primary member cannot purchase additional memberships under their own member profile.
No one wants to snowmobile alone! So here are some things you must know to make sure you have your riding buddies all set for this season!
1) You cannot purchase online without an email address. So, you've bought your Primary membership and you need one for your spouse - you MUST log out, and either log back in to their account, or create a new account (in their name, and with their own email). ***Sometimes it helps to clear your browser history to prevent it accidentally logging you back in to your account.
2) Most Clubs do not offer a Family Plan, but instead have Primary (1st adult of household), Secondary (2nd adult of household), Child/Youth (17 yrs and under), and of course Senior memberships as well. ***Each Club sets its own rates, plan details, membership packages, etc. It's important to check with each Club for current rates, plan info, member benefits, etc.
3) All membership inquiries must be directed to your Club's Membership Administrators, they will be your source for all info on where and how to purchase. If your Club's Contact info is difficult to find, you can call 1-877-537-8716 and we will provide you with the latest contact information for your Club.
4) Many Clubs have memberships available for sale at local Dealerships and businesses as well as at Club Events and Meetings, if you are looking for a quick and easy way to sign the whole family up, then attending a Club meeting and doing the 'ol face to face is always an option.
And lastly, it's important to know that new this season, all BCSF Snowmobile Clubs are handling their own memberships. So if you are looking for a card, decal, or anything else membership related, be sure to contact your Club directly for the most up to date information.
Happy Sledding!
---