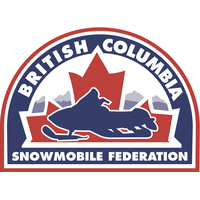 Local Governments Vote to Protect Recreation In BC
UBCM Endorses Resolution Requiring Industry to Include Trail Groups in Planning Process
Keremeos, BC (September 28th, 2021) -- A resolution that calls on the province to enact better protection for outdoor recreation opportunities was endorsed last week at the Union of BC Municipalities (UBCM) Convention. This endorsement is a big win not only for the BC Snowmobile Federation clubs who initiated the resolution, but for all groups in the province who work diligently to provide recreation trails and other infrastructure to the public.
British Columbia has proudly earned its spot as one of the leading outdoor destinations in the world, celebrating a diverse landscape that defines both our people and culture. Access to recreation amenities has proven an important value and determinant for choice of employment or residence in BC. Snowmobiling is one such recreational asset and organized snowmobiling in BC provides $299 million dollars to the winter rural economy. Resolution EB42 ( which can be read here, page 51) calls for changes to be made to the Forest and Range Practices Act (FRPA) that would legally require industry to communicate, consult, and coordinate their activities with recreation groups during the land use planning process.
"Snowmobile Clubs across the province have worked hard to create great working relationships with Industry. With good planning and communication, we have found many companies willing to adjust harvest schedules or operational plans to accommodate our short snowmobile season. With these Resolutions the BCSF is working to establish these great working relationships as the standard for all operations in BC. The snowmobile sector has four months to generate $299 million dollars and we all need to work together to ensure that our communities receive all the economic benefits available to them from recreation and industry." Peter Doyle, President BC Snowmobile Federation
The BC Snowmobile Federation appreciates the efforts of our stakeholder working group, the town of Sicamous who supported this resolution bringing it to Convention, and to the public who wrote their local council in support.
The BC Snowmobile Federation is a non-profit society created in 1965 to establish, maintain and protect quality opportunities for organized snowmobiling in BC. The BCSF collectively represents 60 snowmobile clubs and 44,000 riders in the Province of BC. On the ground, our member clubs are non-profit societies maintained by caring volunteers who promote safety, stewardship, and responsible backcountry snowmobile recreation.
###
If you would like more information about this release, please contact:
Donegal Wilson, Executive Director
BC Snowmobile Federation
(250) 499-5117
Email dwilson@bcsf.org
---