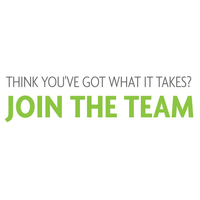 The BC Snowmobile Federation (BCSF) has an exciting opportunity for someone to join our team. This position will work with the Executive Director to manage much of the external communications and programs of the Federation. Primary areas of responsibility will be
Administration: maintenance of a paperless office environment, ability to track and share tasks plus create follow ups. Many projects will be completed from start to finish self directed.

Communication: Managing updates and content on websites, sourcing or writing stories and written content, managing social media, developing member newsletters. We manage multiple brands and accounts.

Programs: Let's Ride BC, Member Programs, Snowarama, Excellence Awards, Mapping and Safety Programs.

Sales: All programs, websites, and media have the opportunity for the BCSF to create revenue streams and improve member retention.
A full job description is attached.
Skills we are looking for
Must have a high level of personal organization and be reliable

Must have an advanced knowledge of Google Workspace (formerly GSuite) and its features or willing to commit to learn.

Experience in sourcing and writing great written content for websites and newsletters. Provide examples if you can.

Experience drafting engaging documents/letters that have professional language and show a high level of grammar.

Experience in sales, marketing and tracking leads.

Experience in basic graphic design and laying out newsletters, brochures, ad campaigns, social media posts, etc.

Experience using Google Meets and other digital meeting platforms.

Previous experience in working remotely or from a home office would be preferred.

Experience and/or excitement for the sport of snowmobiling will make this position much more enjoyable for the candidate selected.
We are looking for someone who is positive and has a "can do" attitude. While we are looking for a remote worker we are not looking for someone to work a flexible work schedule. Hours of work and days worked would be mutually agreed upon but closely align with our business operations of a Monday to Friday-9-5.
This job is also not your typical job in that every day is different, priorities change daily, and working with a totally remote team can be challenging. But it can also be exciting so if you think this is a position you would be interested in please send a resume, your salary expectations, your office setup with expected rent and three work references to office@bcsf.org. In your cover letter please be sure to highlight other projects or initiatives you have led and why you think you would be an ideal fit for this position.
Closing date will be May 31, 2021 at midnight.
---