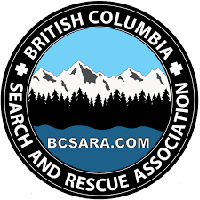 Each time Search and Rescue (SAR) volunteers are called out for a rescue there is stress on the system, people and medical staff required to respond. During times of a pandemic it is imperative that we ride responsibly to try to reduce the number of callouts required by these volunteers who come to help should a snowmobiler become, lost, injured or involved in an avalanche. Here are a few ways we can up our safety game in the backcountry.
Ensure you have the right gear.

Every mountain rider should have a triple antenna avalanche transceiver, quality shovel and probe. Your shovel and probe should be in your backpack, with your transceiver on your person. This way if you become separated from your snowmobile you still have your essentials with you. https://www.avalanche.ca/gear

Communication devices such as radios to talk between riders plus also an external communication device like a Zoleo or inReach. This way should you need assistance you'll be able to call for help even if cell service is unavailable.

Wilderness First aid kit

Survival gear that include everything you need to stay warm and dry overnight is a must. You never know why you may end up spending a night on the mountain could be due to injury, weather, disorientation or mechanical failure, you will need to survive the cold temperatures of winter nights. Which means you will need a fire, so be sure to have multiple ways to start a fire, including fire starters, saw, waterproof matches, a lighter, or a flint stick. Extra food and additional layers including a dry pair of gloves will also make that night more comfortable. Having a way to melt snow for hydration in the form of a cup or aluminium water bottle are also solid ideas for survival. If you are on medication, be sure to have that medication on hand, be it insulin, heart meds or other meds that require a daily dose.

Here is a great video of what the youth of the Kelowna Snowmobile Club have with them and there are more great ideas from our friends at Snoriders West magazine.

Get the Training- What good is having the avy gear if you don't know how to use it? Take at least an AST level 1 class and practice often with your equipment to be efficient and effective. Implement transceiver checks before leaving the staging area for the day. Before you leave staging do a simple transceiver check to ensure everyone has their transceivers turned on and they are functioning properly.
Get the Forecast. This is a critical component of planning your day, so please check the avalanche forecast and weather focus before heading out. Your avalanche forecast can be found at www.avalanche.ca
Create a Pre-Trip Plan. With information gleaned from the avalanche and weather forecast, and after a conversation with your ride crew create a trip plan which will allow those not riding to know where you are planning on riding, where you are staging, how many are in your crew and when they can expect you home. Here is a great app from our friends at BC Adventure Smart to help you plan. Trip Planner
Know before you go. Trail navigation is a very important aspect of staying safe in the backcountry. If you are riding new terrain it is helpful to either hire a guide or ride with a local who will have intimate knowledge of the terrain. Not only will you sled safer, you may end up riding secret honey holes while others are concrete surfing. Apps such as Never Lost Trails can be helpful as well, helping you navigate and lending valuable info such as terrain recommendations, warm up shelters and key points of interest.
Use your words. When choosing your route please discuss the adventure with your group and who is going to be watching who. Every person in the group should have a wingman(woman). Keep open communication throughout the day and should you feel uncomfortable use your words to convey your feelings to the group. No one wants to be deemed the "fun police" but that is better than the alternative should you ignore your intuition and be in a dangerous situation
Never ride alone. Anything can happen in the winter backcountry including mechanical failure, injuries, disorientation and the possibility of an avalanche. Please never ride alone. Join a local snowmobile club to meet other riders or there are several ride groups on Facebook or search Never Ride Alone for regional groups.
Keep your eyes on your Wingman(woman). It is imperative that riders use the buddy system and you should always be in sight or radio contact with your buddy. One wrong turn or stuck can be caught in minutes if you are always watching for them but if you get all the way to the parking lot and it has been 40 km's since you last saw the person it makes for a large search grid and increases the likelihood of them spending a night out alone. If you have not seen your wingman in the last five minutes it is a good time to stop and listen, hit the call button on your radio or to go back to where you last saw them to track them down.
Ride within your skillset. While it's great to push yourself to increase your skill set, it is important to exercise respect and caution when navigating terrain. Should one ride far beyond their ability injury can occur requiring a SAR call out. Always ride terrain geared towards the weakest rider in your group to prevent mishap and injury. Do not take unnecessary risks. During the COVID-19 Pandemic hospitals and medical staff are stressed to the max. Now is not the time to hit the biggest air or drop of your life. Ride conservatively so as not to create a scenario that requires a SAR callout.
Head back to staging during daylight hours. Even if you have limited time on the snow due to work or family obligations and want to burn as much gas as you can, please head out to staging well before dark. Again, anything can happen including mechanical failure or disorientation and any rescue effort will be hampered by darkness on your way out. Heading back in the light is a considerate way to support Search and Rescue volunteers in British Columbia.
Remember that Search and Rescue is always free and that if you are in need of help the sooner you call the easier it is for the Clubs and SAR Members to respond. But if each riders takse the above extra precautions we can lower the number of search and rescue callouts and everyone will have a great season!
---