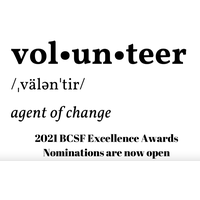 Volunteers for any not-for-profit organization can be hard to come by. STP is an acronym for the same ten people, meaning the same ten people are regularly stepping up to do one hundred percent of the work. This will lead to volunteer burnout and reduced membership numbers. How can we increase our membership and volunteer base? Here are five suggestions your snowmobile club's board of directors and project leaders can implement to facilitate engagement and success.
Set realistic expectations and attainable goals for your volunteers. Most individuals who volunteer their time are dealing with a multitude of obligations. Shuttling kids around to extra curricular activities, work, finances, and possibly health issues while trying to be an effective volunteer. Be realistic of what you ask of your club volunteers to ensure they do not become overwhelmed causing them to throw up the white flag in defeat.
Invest time in training for your volunteers. While it is convenient to have a turnkey volunteer step up, more often than not, time needs to be invested training your volunteers for specific tasks. Does your social media page and website need a bit of love? There are many great online tutorials to facilitate learning. Are you in need of a new treasurer? Perhaps the previous treasurer could reach out to mentor the new volunteer. Membership stimulus? Create a strategy that your volunteers could follow to ensure success. Not only does this create a stronger foundation for your snowmobile club, it also increases your volunteer pool so you no longer are relying upon the STP.
Keep the overall mood upbeat and positive. If volunteering becomes a redundant task plagued with negativity and nit-picking, your volunteer base will drop like flies. Take the time to get to know your volunteers on a more personal level reaching out from time to time to simply say hello.
Have an open mind when it comes to new ideas from your volunteer base and encourage your membership's input on important matters or projects. This seems like a no brainer but you'd be surprised by the multitude of clubs facing the challenge of Founders Syndrome. Founders syndrome is when one or more long standing members or founders of an organization insist upon maintaining a disproportionate level of power, controlling every aspect of club happenings. They refuse to acknowledge new ideas and even new leadership, often making decisions without involving others. Please be aware of this toxic element to ensure your club is not following this dead end path.
Be sure to appreciate and thank your volunteers for their efforts. The BCSF Excellence Awards is the perfect way to do this! There are a multitude of categories to choose from, including outstanding snowmobiling family, outstanding snowmobile related business, outstanding groomer and snowmobiler of the year! Nominations are open until March 15th. Encourage your membership to engage with the excellence awards, for this type of recognition facilitates volunteer engagement and a feeling of belonging. To cast your nomination, visit this link: 2021 BCSF Excellence Awards.
---