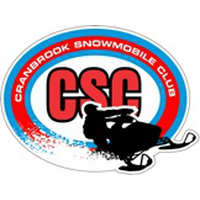 The CSC Helen's Lake warm-up shelter project was completed over the summer, front stairs & handrails were built and the cladding was done. The build began in the summer of 2018 & lock-up stage was reached by autumn. Over the winter benches & a drying rack were added to the interior. There's plenty of space inside to hang out with your group & cook some food or dry out your gear.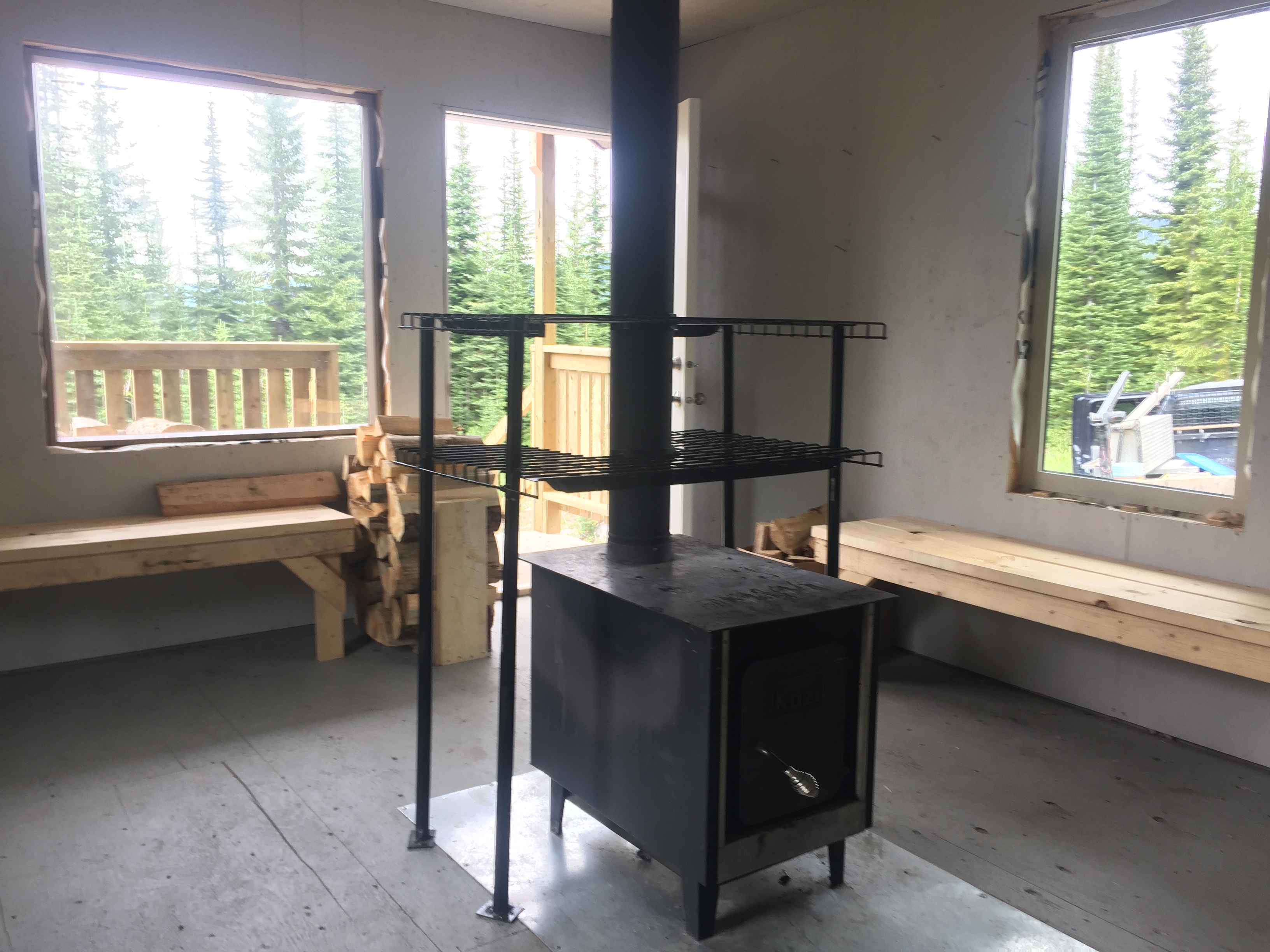 This shelter looks pretty cool sitting in the clearing with the mountains behind it.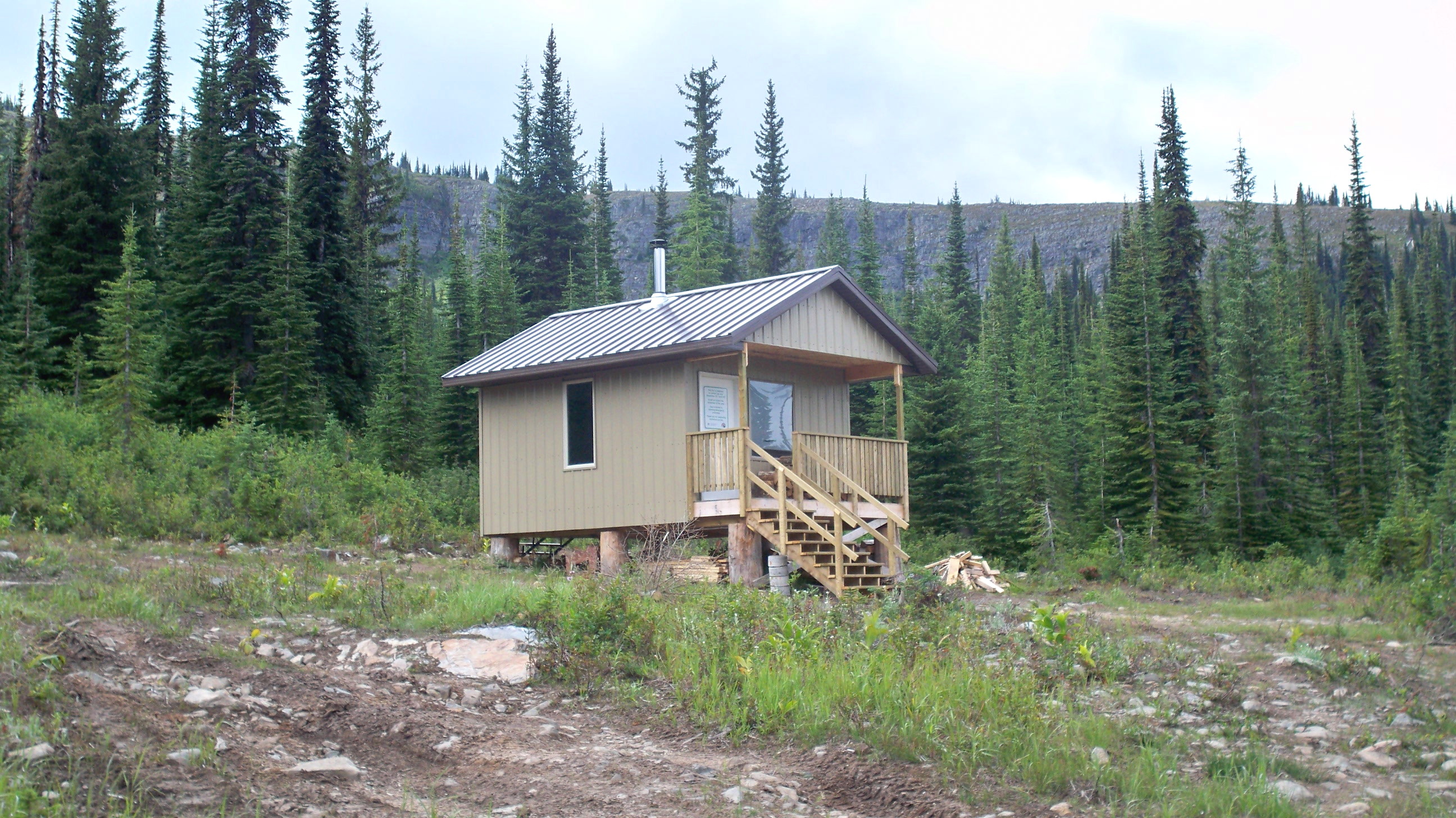 Last winter the warm-up shelter saw plenty of visitors. Whether it was families with young children, older riders taking a break or riders making a stop to have lunch, the wood stove was often lit. On sunny days groups of snowmobilers would gather outside to compare sleds & swap stories of where they'd been riding. The trail to the warm-up shelter is groomed, which makes it easy for beginner riders and for those with more experience there are plenty of fun areas to play in off the trail.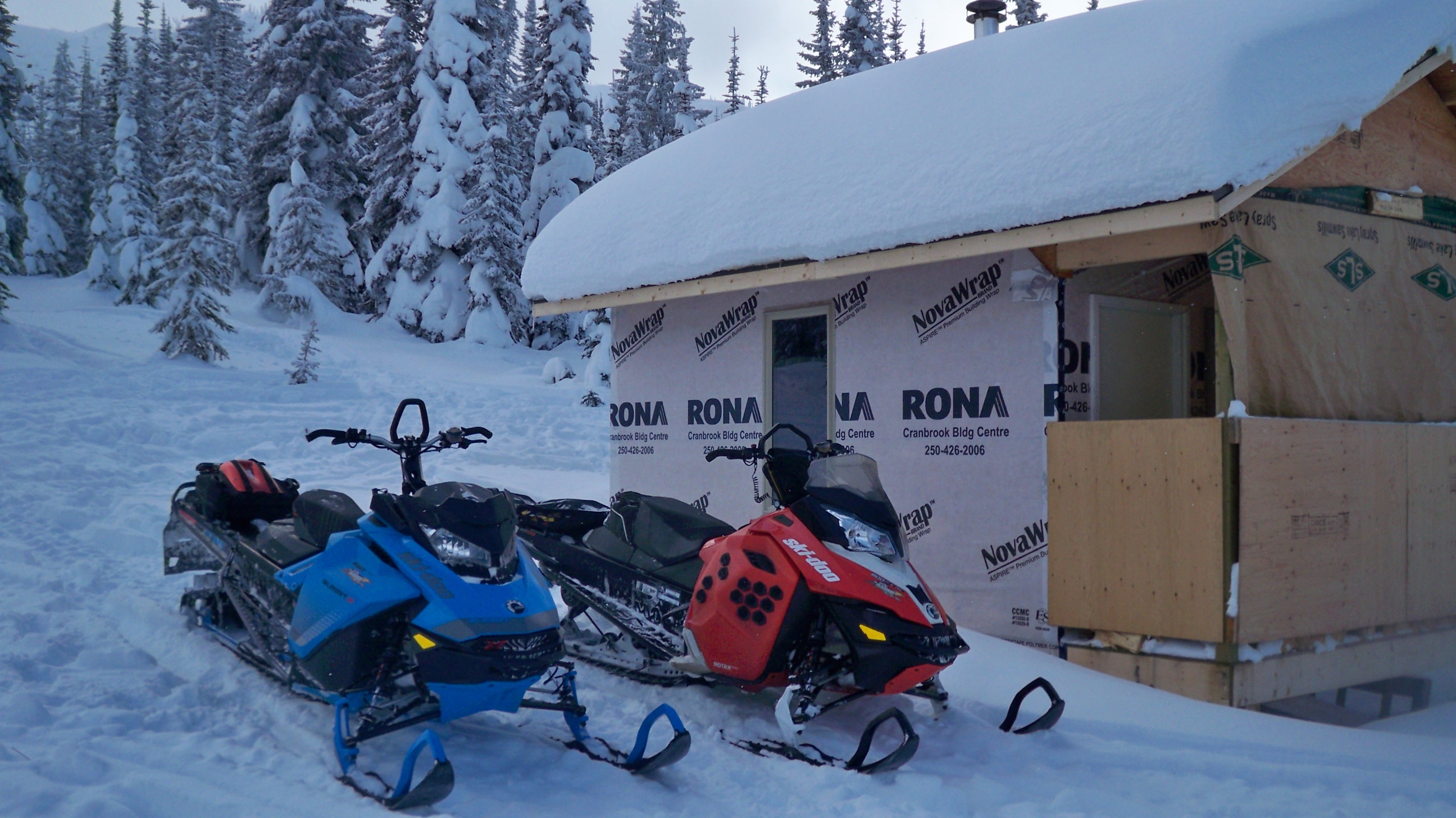 The Helen's Lake warm-up shelter is unlocked and open to all snowmobilers from Nov. 30thto Apr. 30th. It is intended for warming up and emergency use only, no overnight stays permitted. The CSC thanks sledders for respecting the limitations of use on the shelter.
The warm-up shelter build was made possible by a grant from Columbia Basin Trust, along with the generous support of local businesses and the many hours volunteers put into making the shelter happen. What started as an idea by club member Matt Gareau & seen to completion by CSC president Mike Plant, the shelter is a great addition to CSC riding area and something for all riders to enjoy.
The Cranbrook Snowmobile Club welcomes all riders, local & visitors to explore the riding areas. There's plenty of fun snow & terrific scenery to be found. See you this winter.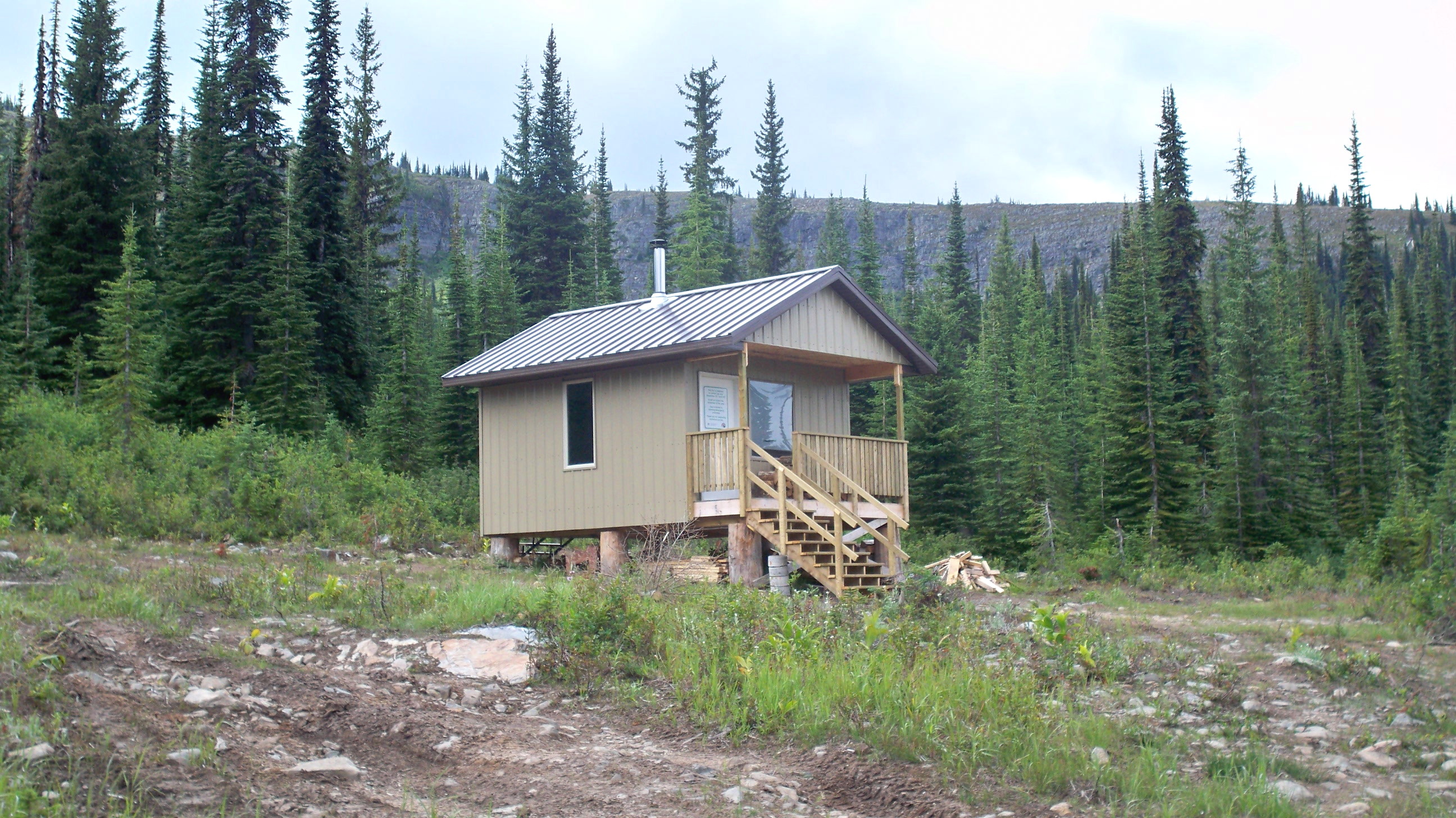 ---