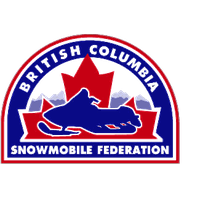 B.C. and Canada have been developing a bilateral conservation agreement under Section 11 of the Species at Risk Act (referred to as the "Section 11 Agreement"). The draft Section 11 Agreement contains overarching commitments, measures and strategies for the recovery of Southern Mountain Caribou in B.C.
The BC Snowmobile Federation (BCSF) reviewed the draft agreement and submitted the attached comments to Government on behalf of BCSF Member Clubs.
The top five key points from our response were:
Herd Plans– We believe that we need to change our thinking on Caribou Recovery and focus on herds with the highest chance of recovery. While the BCSF supports the development of individual herd plans and plans to participate in the process, we continue to challenge why the focus of recovery efforts is on herds that are facing extirpation in the near future. The herd plans and recovery actions should be started for the largest herds first
Baseline Herd Counts-We believe that the baseline data of counts for each herd must be included in the Agreement. It will therefore hold all parties accountable to the starting point, make goal setting clear, reporting of progress consistent, transparent and measurable for all.
Incrementally increase Southern Mountain Caribou Habitat over the course of the Agreement. We are concerned with the continued focus on habitat protection and there is no definition of what the end goal is or what percentage of increase is expected. We believe that habitat protection should be based on science and the individual needs of each herd and the habitat needs assessed through the proposed herd planning. By making a blanket commitment to incrementally increase habitat it appears to be less about caribou recovery and more about Canada's Target 1.
Self Sustaining–We believe that the Principles of this Agreement need to be amended to remove the objective of achieving self-sustaining populations. The definition of a self-sustaining population is one that is able to continue by itself without anyone or anything else becoming involved. We believe that the goal should be a net increase in population or targets that are achievable not a statement such as "self-sustaining" which is not realistic or obtainable.
Engagement with Indigenous People- This section only refers to engagement and consultation as it pertains to directly affected indigenous people. It does not include the rest of the British Columbians that live, work and recreate within the Agreement area. We believe that everyone must be included because it will take more than one segment of the population to facilitate positive change for the species overall and everyone needs take ownership of the recovery measures being proposed.
To read the full response letter that was submitted please open the attached file.
---