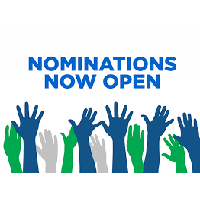 The British Columbia Snowmobile Federation is dedicated to provide strong leadership and support to member clubs to establish, maintain and protect quality opportunities for organized snowmobiling in British Columbia and to promote the safe and environmentally responsible use of these opportunities.
The BCSF is a non-profit organization led by a volunteer Board of Directors. The Board is elected from the Membership, by the Membership, to provide governance, oversight and leadership to the Federation overall. We are looking for passionate people to step up and assist the Federation in achieving our strategic objectives and add to the strength of the Federations voice.
Elections will be held on April 7th at 6:30pm BC at the BCSF Annual General Meeting. We have the five positions up for election this year:
Vice President (2 year term)
Treasurer (2 year term)
3- Provincial Directors (2 year term)
Nomination packages can be found below which include a description of duties. Deadline for nominations is March 15, 2021. If you would like to ask questions about the positions or the duties required you are welcome to contact the Board President, Peter Doyle, or the Nominations Committee Chair, Pamela Cole.
---