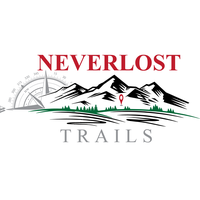 Here are some great tips to avoid being stranded this season from our friends at Never Lost Trail App.
Do Not Ride Alone
Do not ever ride alone. Anything can happen out there including mechanical failure, dropping into terrain without an out, even a simple stuck can be a catastrophe without an extra pair of hands to help you out. Riding alone has severe consequences especially in relation to avalanche safety. We've lost seasoned riders who chose to ride alone and succumbed to an avalanche being only inches from the surface.
Know Where You Are
Riding in unfamiliar terrain it can be common to end up somewhere unexpected. Just because you see tracks, that doesn't mean it's a good idea to follow them. Many communities see their fair share of rescue call outs because riders follow tracks that leads them down into a basin they cannot get out of. In addition to the trail mapping offered by Never Lost Trails App, reaching out to those who are skilled and knowledgeable is a solid choice. Hiring a guide is money well spent, for not only will they help you ride within your skillset, they'll be privy to secret honey holes with fresh powder when many riders are navigating tracked out terrain. If you choose not to hire a guide when navigating new terrain ride with a local who has the same value for safe backcountry practice as you.
Know your Riding Partners
It is important to know if your riding companions suffer from illness that could compromise their safety or yours when out in the backcountry. Do your riding companions carry an epi-pen? Do you know how to use one? Are they on medications? This is all need to know information that must be shared with the group. Injury can happen, and it is imperative that you have a group that treats safety as the number one concern. Many a rider has been left to fend for himself/herself with devastating consequences.
Keeping the Group Together
This is where communication and the buddy system comes into play. It is very easy to lose a rider without communication and eyes on your fellow rider. Stick together and keep each other in view at all times. The lines of communication should be open to prevent a rider from being separated or lost in the backcountry.
Extreme Weather
Blizzards and other extreme weather conditions can and will occur throughout the winter months. When you're deep in the backcountry extreme weather can creep up on you in an instant if you're not prepared. This has left many a rider stranded, for during severe blizzard like conditions it can be near impossible to follow your existing tracks, and very easy to become disoriented. Be sure to check not only the avalanche forecast before you head out, but also include the local weather forecast. For a list of items that should be in your pack please check out this article from SnoRiders Magazine.
Never Lost Trail App
The Never Lost app is a great resource. It was created when founder Allan Bouchard realized too many snowmobilers succumb to exposure being only 100 meters from a lifesaving shelter, or the main trail. Realizing this tragedy could be avoidable he started creating a user-friendly trail navigation app which turns your cell phone into a valuable trail navigation tool that works even where cell service is unavailable and in airplane mode. Features include ATES ratings where available, skill recommendations, key points of interest and common danger zones to avoid. You can find Never Lost Trails on both the iTune and Google Play platforms. Allan not only supports the sport with his multiple club membership purchases throughout the season, but also giving back to the hard-working clubs sponsoring signage and being a sponsor for the BC Snowmobile Federation.
---